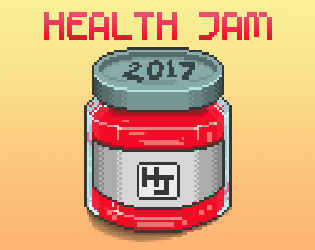 Health Jam App
Good news health jammers!

The app has just been updated to support offline mode. If all goes as planned, there should be seamless integration should you connect your computer to the internet at any point, and all your healthiness will be reflected on the leaderboards.

For those of you who are still unable to connect (thanks Wits proxy), you can post screenshot updates of your scores to Twitter and caption them with the official #HealthJam2017 hashtag to show off your progress!
Files
health-jam-app-windows.zip
12 MB
health-jam-app-mac.zip
15 MB