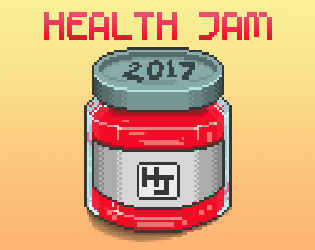 Health Jam App
More good news health jammers!
We've just updated the app to allow users to define their own health goals for the week. These can be small or big, short or long, silly or serious! It's entirely up to you. Give yourself the motivation to do the thing you have been wanting to do for ages, but just haven't gotten around to yet. Reward yourself (responsibly) for breaking that bad habit!
For those of you who are still unable to connect, you can post screenshot updates of your scores to Twitter and caption them with the official #HealthJam2017 hashtag to show off your progress! We've also fixed a few offline/online integration issues, but there may be more. Please report bugs to us on Twitter or in the comments below.

Enjoy the rest of the jam, and stay healthy!
Files
health-jam-app-windows.zip
12 MB
health-jam-app-mac.zip
15 MB